Over 10000+ Satisifed Customers | Featured in the Daily Mail | Accepting KLARNA, CLEARPAY and LAYBUY | Buying 1-2 bars? Only £1.59 postage. Stocking up? Just £3.99 postage on all other orders | Free Shipping Over £35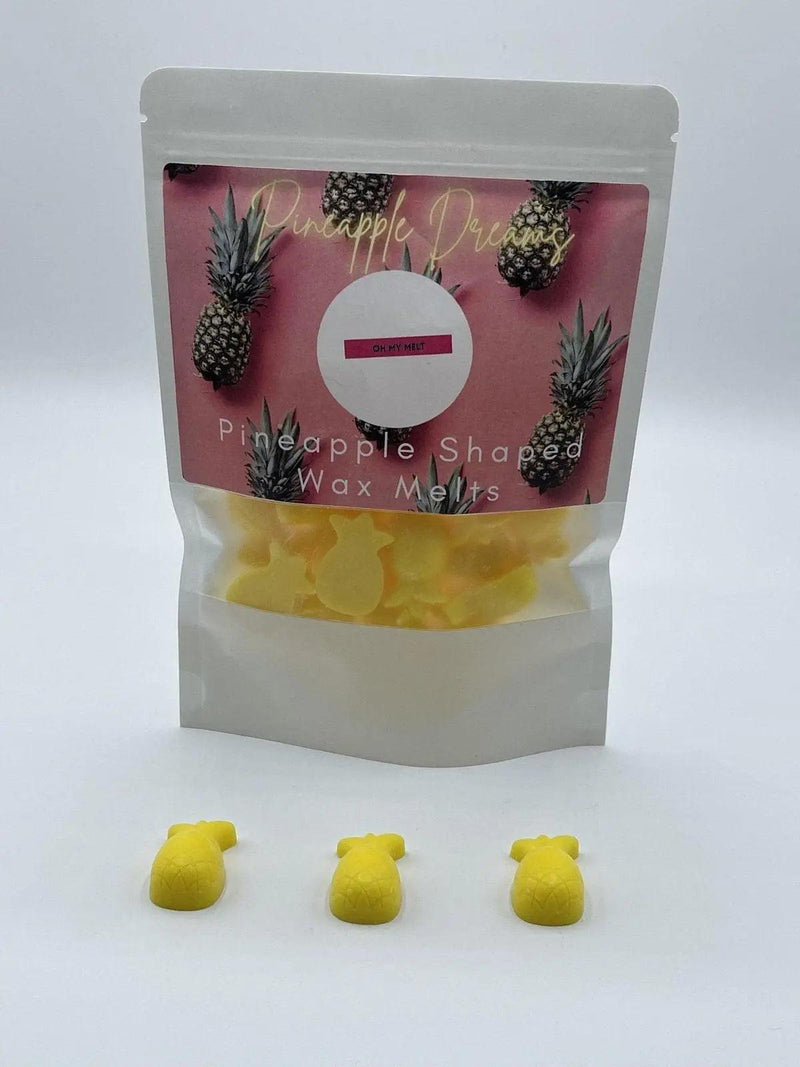 Pineapple Dreams Scented Wax Melt Gift Bag
Regular Price

$10.00

Sale Price

$10.00

Regular Price

$12.00

Unit Price

per
Tax included.
Pineapple Dreams Scented Wax Melt Gift Bag
About this Pineapple Dreams Scented Wax Melt Gift Bag Scented Wax Melt Gift Bag

Pick this as a perfect unique gift, or a treat for yourself!

These wax melt gift bags contain approximately 150g of wax, meaning they can give up to 120 hours of luxurious fragrance.

This gift bag contains a sweet, juicy and bursting bag of pineapple scented wax melts. These make a perfect and unique gift for any occasion.
We add the highest fragrance load we can into all our wax melts and on average, our wax melt gift bags release over 120 hours of strong fragrance which makes them exceptionally cost effective.
Wax Melt Usage Tips
Our customers find that the type of burner and also the amount of wax used has a an impact on scent throw. Traditional burners for wax melts tend to give a stronger throw, however, we use maximum scent capacity in so the throw from electric wax melt burners is very impressive!
Get hours of fragrance for an amazing price.
Wax Melt Instructions
Follow the instructions on either your traditional burner or your electric wax melt burner. For a lighter scent throw, we recommend only adding one or two wax shapes to your burner, and adjust as necessary. For a stronger scent throw, simply add a maximum of 3 shapes each time (but remember not to overfill!)